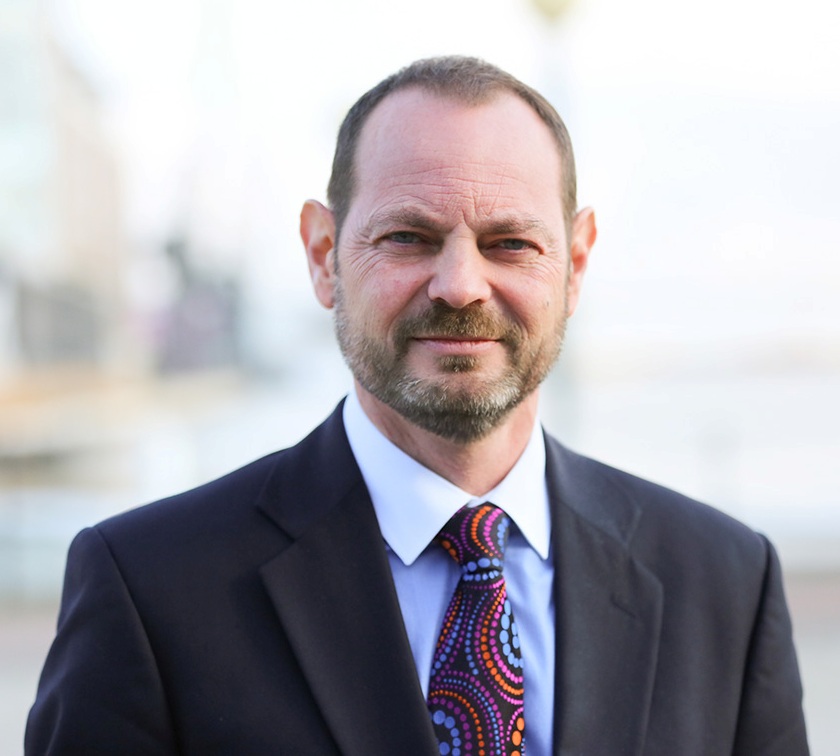 We can't predict the future, but we can make it happen in ways that work best for us.
That's the point of Workplace Futures, the long-running annual facilities management conference. Few events have a lifespan this long, especially without a change of name, let alone a change in ownership. I'm proud of the team that curates and facilitates this conference – it's the same team that launched it 16 years ago. Our aim was simple and is still the same today: challenge preconceptions and provide a platform for sharing information, ideas and solutions. And that helps to give our delegates a competitive advantage, helping them to retain their existing clients and gain new ones, in what is an increasingly challenging and competitive marketplace. Making the future happen starts with identifying what needs to be done and showcasing the best examples of what that currently looks like.
We launched the first conference in this series with the now long-defunct Facilities Management Association and PFM magazine, as we had all attended a BIFM conference in 2006 and weren't impressed at the sales-led content and limited value delivered – we thought we could do better. And we did, though PFM hadn't appreciated the time and effort required to build a reputation and a delegate following and chose not to pursue the concept beyond the first year. The FMA loved the idea of having a conference for its membership but ran into various problems that culminated in its collapse.
I-FM, on the other hand, was a young, pioneering venture full of passion and enthusiasm and also had an appetite for a challenge. We knew this conference wasn't going to make a quick ROI – in fact, that was never the point of it anyway. While some organisations spend thousands on networking events or Christmas parties, this was our way of celebrating. We got to see our clients, colleagues and friends, spend the day with them in an informative and educative way, and then have an enjoyable time over a few drinks, too.
Today, the conference typically sells out its 250 people in-person venue and almost doubles that number in virtual delegates, with a truly international profile.
Of course, many conferences were postponed or cancelled during the Covid period. But Workplace Futures pushed ahead. In February of 2020 the pandemic wasn't quite with us, so the event went on without any concerns. By February 2021, I had attended so many online conferences and webinars that we were evaluating which software package worked the best in terms of delegate engagement. We wanted our delegates to interact with each other and with our speakers – just sitting back and watching for a day is a dull experience. For our first virtual conference that February we had 1700 delegate interactions, highlighting the appetite for engagement – not better than being there in person, but it brought a lot of positives to the experience.
We ran two conferences that year, taking us from a London-based event with a loyal following onto an international stage with over 800 delegates attending from around the world.
The concept for Workplace Futures was, and is, to create a conference for the industry by the industry – to explore topical themes that are business-critical for FM and issues that simply need to be addressed and discussed. Each year we set a theme and then curate a programme that takes delegates on a journey. Along that journey they hear from experts in their fields, whether from academia or commerce, plus real-world case studies. We believe in giving delegates the information and tools to cascade all the content through their organisations afterwards, too. Conferences are often not cheap to attend; however, it's the value they provide that should be the measure.
We have always supplemented the content experience with a post-conference white paper made freely available to anyone to download and read. In addition, we now also ensure each presentation is live-streamed to those that can't attend in-person, and we provide those presentations to everyone post-conference, too, without charge.
Workplace Futures operates for the benefit of all of those involved in the sector. Not only do we provide free delegate passes to not-for-profit organisations and to many of our young FM talent, too; we also use the event to raise money for our chosen charity, Parkinson's UK.
In 2024, our long-serving chair, Martin Pickard, who suffers from Parkinson's, will host our virtual delegates, ensuring in his inimitable style that there is more engagement from all those attending on the Hopin platform. Lucy Jeynes will be back again to wrap up the proceedings and offer a call to action, something she excels at like no one else. And we will be welcoming a new chair to the stage, Simone Fenton-Jarvis. Simone spoke at this year's conference. The author of the The Human-Centric Workplace, she brings plenty of experience, passion and energy to the podium.
The theme for 2024 follows on from 2023's sell-out event where we delved into 'Technology in the Workplace: beyond the information age'. Next year, we will look at the two biggest issues facing the sector right now, under the theme 'People and Technology: a symbiotic relationship'. We'll be exploring that relationship, looking for ways that we can work with technology for improved outcomes – ways that are frictionless, efficient and effective.
The opportunities in today's FM marketplace are considerable, but only if we get it right – for ourselves and for our customers. These are critical issues, so much so that it would be fair to say some of the decisions we have to take could be 'make or break'. There is no doubt that not all FMs and service providers will be around in the short to medium term. However, those that invest well in both their people and technology will inevitably be the successful market leaders – and next year's conference is the event to take a reality check, or make a start, on your own strategy.
This conference will, as always, focus on hands-on experience, practical advice, valuable insights and useful take-aways. Workplace Futures 2024 takes place on 20 February in central London. Find out more at www.Workplace-Futures.co.uk It's not too early to book your place – prices have been held again this year and there are early-bird discounts, so why pay more than you have to?
Workplace Futures 2024 is designed for leaders in the sector who wish to plan their growth strategically. We are also looking to welcome our colleagues from HR and IT next year, as they too will be responsible for recruiting talent with new skillsets to enable new technologies to deliver their best for us all.
Book now to join us in February.
David Emanuel
Managing Director, i-FM
david@i-FM.net